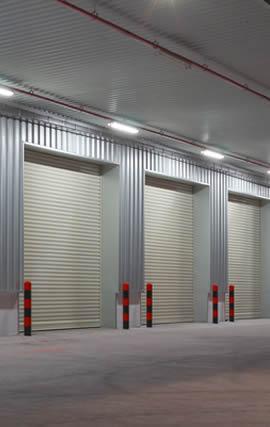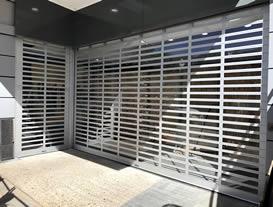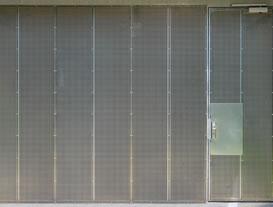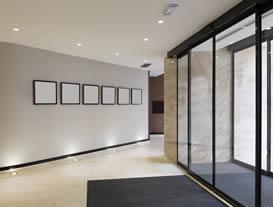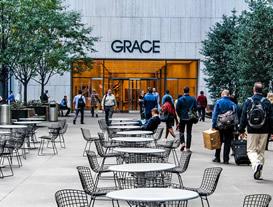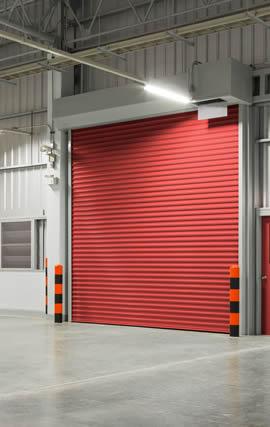 OPS Services is home to all the best steel line garage doors – Sunshine Coast. Whether you're looking for commercial or residential garage doors, you're in the right place.
You can gain from installing a B&D roller door for your garage in a variety of ways. Such doors offer a variety of benefits for your garage, from accessibility to aesthetic appeal. However, choosing the best materials and installation service can frequently be difficult.
OPS Services can help in this situation. With over 25 years of expertise meeting installation and repair requirements of B&D garage doors, we know how to please each of our customers every time. We are dedicated to providing garage door solutions that will endure, and our steel line garage doors – Sunshine Coast are no different.
Explore industrial roller doors, tilt garage doors, sectional doors and more online. Our garage doors are made with a range of building materials: choose from our catalogue of steel garage doors, polycarbonate garage doors and timber look garage doors to see which you like best.
Expert Installation and Repair of
Steel Line Garage Doors
Our locally owned and operated business is synonymous with reliability and precision. At OPS Services, we provide meticulous installation and repair services for steel line garage doors and steel line roller doors, ensuring each project meets our high standards of quality and durability. We understand the importance of a secure and smoothly functioning garage door for your peace of mind.
Steel Line Roller Doors –
Tailored Solutions for Every Setting
Whether you are upgrading your home garage or seeking robust doors for industrial premises, our diverse range of services covers all your needs. Our expertise extends to:
Industrial Buildings:

Secure and efficient

steel line roller doors

to enhance operational safety and convenience.

Medical Facilities:

Hygienic and reliable doors that meet the rigorous demands of healthcare environments.

Domestic Garages:

Stylish and durable

steel line garage doors

that elevate the aesthetics and functionality of your home.
Resorts, Corporate Offices, and Retail Stores: Bespoke commercial door solutions that blend security with style, tailor-made for the hospitality, corporate, and retail sectors.
Garage Door Remote Control Systems
We provide a range of steel line garage door remote – Sunshine Coast options. Our garage door openers and garage door remotes work for all of our products, be they sectional garage doors, timber garage doors or roller door.
Garage Door Parts & Repairs
Need parts? No problems. We offer one of the biggest collections of steel line garage door parts Sunshine Coast has to offer. We also provide steel line garage doors installation services and steel line garage doors repairs – Sunshine Coast.
Buy A New Garage Door Today – Sunshine Coast
We have been delivering garage door solutions for over 25 years. Among garage door businesses, we are regarded as one of the most trusted in the market, and when it comes to steel line garage doors – Sunshine Coast, we are undoubtedly your best bet.
Get in touch with us today to see what we can do for you. Whether you need something as small as a residential garage door opener, or something as large as an entire commercial garage door installed, we're here to help.
Competitive Pricing and Personalised Service
At OPS Services, we pride ourselves on providing competitive pricing for all our steel line products. Our dedication to service excellence means we treat every repair and installation with the utmost importance, ensuring you receive the best value without compromising on quality.
Reach Out to Us
Ready to experience the best in steel line garage doors and roller doors? Contact OPS Services today to discuss your needs or to get a quote. Reach us at 0422 852 094 or drop an email at info@opsservices.com.au. Our service teams are ready to provide you with the perfect door solution, tailored just for you.
Our Commitment to You
Operating five days a week, from Monday to Friday, 7 AM to 5 PM, and available for Saturday appointments, we are also on standby for any after-hours emergencies. With OPS Services, you have over 25 years of expertise at your doorstep, ensuring your steel line garage doors are in the most capable hands on the Sunshine Coast.
Our Suppliers
Quality door and gate products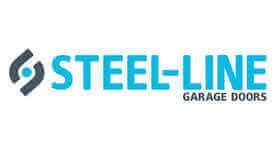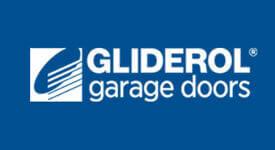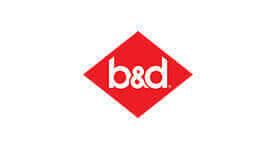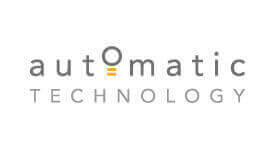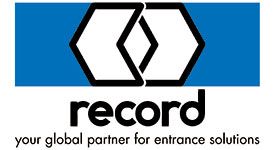 "Suffered an electricity blackout that caused the garage panel door not to work after power was restored. A quick call to OPS got Lawrence who took considerable time giving me troubleshooting tips unfortunately without result. As it was a Friday afternoon we,(our complex in Sunshine Beach ), were resigned to the door being stuck open all weekend. This would have been a major security worry. Fortunately, I received a call from Lawrence telling me he had diverted Peter,(another company technician to visit us and repair the door. This he did in a very quick time. Always refreshing to have an enthusiastic, efficient and friendly team."
Tony Carr
"My garage door was not responding to the remote after a power failure. I rang OPS and instead of making an appointment to come out, Peter patiently walked me through how to fix it on the phone. So impressed by this simple act of professionalism and honesty. Will definitely be using them in the future."
Karen Hall, talking about the process of fixing her steel line garage doors - Sunshine Coast.
"Hi everyone. My name is Steve Coleman and I must say that it is a pleasure to write this. From the very moment I contacted OPS, my experience was first class. Kaz was an absolute star and helped me at every stage, never promising what she could not deliver and keeping me fully informed at every stage. Once my order was placed, I was contacted again just as a courtesy. When the door and power unit came in, I again was informed and a convenient date was arranged. Pete, who measured up was also great to deal with. WHEN THEY SAY THEY'LL TURN UP…THEY WILL. Fitting the door and installing the power unit was fuss-free, and professionally done and the site was left immaculately. I would not hesitate to recommend OPS to either friends or family. GREAT JOB GUYS. Their service is first class."
Steven Coleman, explaining his experience on steel line garage doors - Sunshine Coast
People Also Ask
What are the benefits of automated electric garage doors?

If you're looking for security, convenience or quiet, automated electric garage doors are your best bet.

At OPS, we give every request the same amount of attention, whether it be for remote control or opener repair or a full installation.

You can trust that your work is being done by the best in the industry because our team of experts has extensive hands-on experience with garage door openers & remote repairs.
Where can I get steel line garage door parts on the Sunshine Coast?

It can be difficult to locate the correct parts for your steel line garage door. Additionally, these parts frequently cost more than the original price. This is where OPS Services steps in.

For affordable pricing, we offer the best steel line garage door components. Our staff are knowledgeable enough to choose the components that will serve your needs best and install them on the same day.

We will offer you the parts you need at the most affordable prices, so get in touch with us today to see what we can do for you. Head online now to buy your next steel line garage door - Sunshine Coast.